Willed Wins Best Newcomer Award in Victorian Government's Start-up Awards
Victoria's rising tech entrepreneurs have been honoured at the latest Governor of Victoria Startup Awards.
The Honourable Linda Dessau AC, Governor of Victoria has named Willed 'Best Newcomer ' in the Governor of Victoria Startup Awards, which were hosted at Government House on 25 May, 2023.
This recognition highlights Willed's dedication to revolutionising the way individuals create and manage their Wills and estate plans in the digital age. Where many startups address the practicalities of life, Willed takes aim at the costly and challenging logistics of death, with over $250 million bequeathed through the platform since its launch in 2020. 
Initiated by the Victorian Government, the Startup Awards celebrate outstanding entrepreneurship and innovation across various sectors, showcasing the state's most promising and impactful startups. Willed stood out among a pool of remarkable contenders, thanks to its user-friendly platform, commitment to empowering individuals with easy-to-use tools, and its mission to simplify the often complex and daunting process of estate planning.
"We are thrilled to be recognised by the Victorian Government for our work in making estate planning more accessible," said Aaron Zelman, Co-Founder & Joint CEO of Willed. "We believe that everyone should have the opportunity to create a Will, regardless of their income or background. Our online platform makes it easy and affordable for people to do just that."
The awards for Best Newcomer, Startup of the Year and Scaleup of the Year categories are selected from a shortlist of the top 30 Victorian startups based on criteria that include: money raised, age of the firm and job creation or number of employees.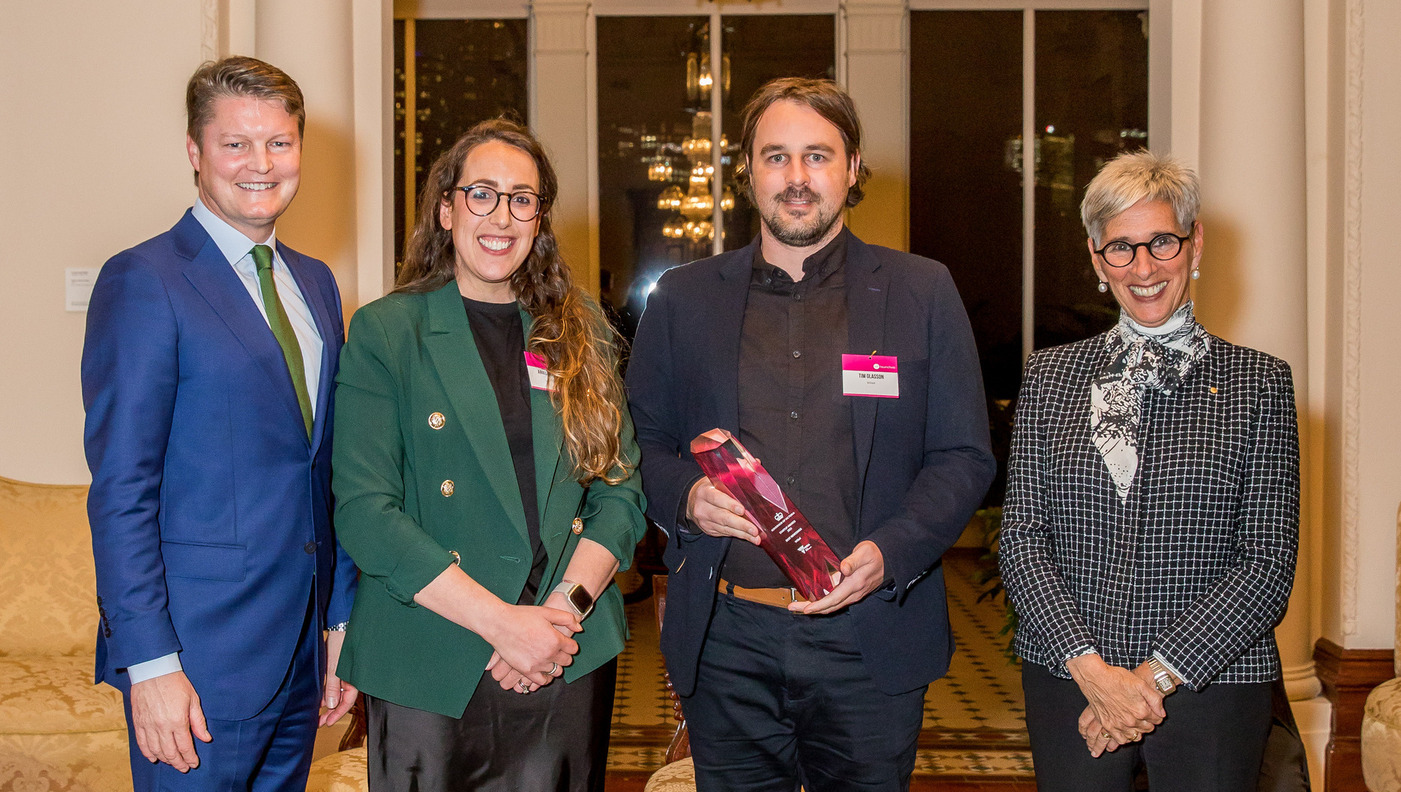 "Receiving the Best Newcomer Award is a testament to Willed's dedication to transforming the outdated and cumbersome process of Will creation," said Mr Zelman. "By leveraging technology, we've eliminated many of the barriers and complexities traditionally associated with estate planning. Our user-centric approach and commitment to data security have earned the trust and loyalty of thousands of users in Victoria and beyond."
Minister for Industry and Innovation Ben Carroll congratulated the winners, stating "These awards celebrate the brilliant entrepreneurs, leaders and investors across our startup ecosystem, who are making great things happen and creating exciting opportunities for Victoria."
The recognition from the Victorian Government's Start-up Awards is a milestone for Willed, and the company is poised to continue its upward trajectory, expanding its services to reach even more individuals seeking a modern approach to end of life planning.
For more information about LaunchVic, please visit launchvic.org. To start your Will today, please visit www.willed.com.au