Write Your Will Online and Support WA Wildlife
By including WA Wildlife (Native ARC Incorporated) in your will, you will be remembered for your compassion and dedication to wildlife conservation. Your gift will allow us to continue providing vital care for more than 6500 sick, injured and orphaned animals admitted to the WA Wildlife Hospital each year. In addition, WA Wildlife conducts educational programs to raise awareness about the importance of protecting our native wildlife. Your legacy will inspire others to follow in your footsteps.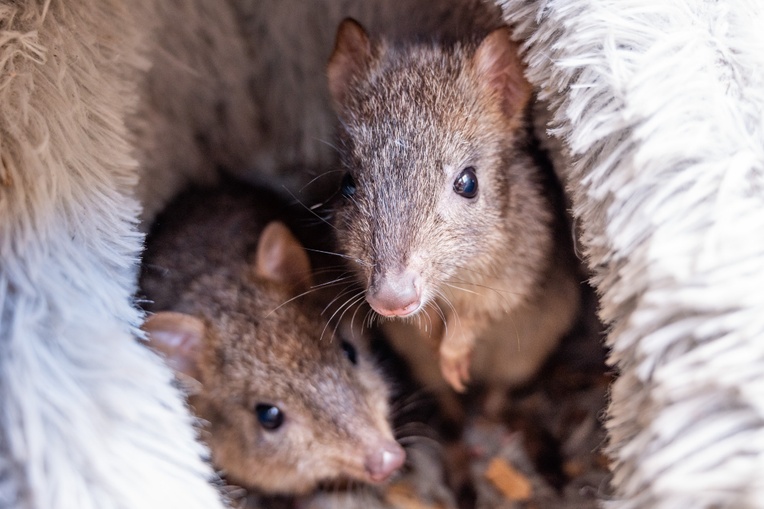 Divide Estate

2%

About WA Wildlife
WA Wildlife's history is one of compassion, dedication, and resilience. Founded in 1998, this organisation was born from a deep concern for the welfare of native wildlife in Western Australia, and a desire to help animals in need. From the very beginning, WA Wildlife's goal was clear: to rescue, treat, and rehabilitate injured, sick, orphaned, and displaced native wildlife.
For over two decades, WA Wildlife has worked tirelessly to achieve this goal, providing essential care and support to animals across the region. During this time, the organisation traded under the name Native ARC, becoming a well-known and respected brand in the community. However, while the Native ARC brand is no longer being actively promoted, the legacy of Native ARC lives on in the values, philosophies, and long-term volunteers and staff.
Today, WA Wildlife continues to provide vital services to animals in need, with a clear and simple goal: to "Help Wild Lives Live". The organisation's team of dedicated volunteers and staff work around the clock to rescue, treat, and rehabilitate animals, ensuring that they have the best possible chance of survival. Through its work, WA Wildlife not only helps individual animals, but also contributes to the preservation of native wildlife populations, helping to ensure that these precious species can thrive for generations to come. 
Your legal Will in minutes
Write a Will online in as little as 15 minutes, and get peace of mind for you and your loved ones.

4.9 / 5 based on 776 reviews
Start your Will
Save thousands of dollars compared to the cost of a typical lawyer
Legally valid throughout Australia

Customised for you

Convenient and fast

Live telephone and online support

Secure online storage of final messages
Legally valid throughout Australia

Customised for you

Convenient and fast

Live telephone and online support

Secure online storage of final messages

Checked by our Australian Wills experts
Make a Will in 3 easy steps
1
Answer our simple questions and download your Will
Our online journey makes writing a Will quick and easy. You can do it from the comfort of your own home in just 15 minutes.
2
Get your Will reviewed by our Australian lawyers
At no extra cost, have our lawyers provide checks and customisations so you can rest assured you have done it right.
3
Print & Sign
Your Will becomes legally binding once you print and sign it according to the detailed instructions we provide
Help is here
Our team of experts are here to help you write a Will from the comfort of your home. Whether you have questions or need help with a specific part of our Will writing service, we're only a message or phone call away.
Or email us at [email protected]
Life changes and so can your Will
No need to start again when it's time to update your Will. You can make unlimited updates, anytime, for the first 12 months.
Start your Will
Write your Will over the phone
If you don't feel confident writing a Will online, we are here to help. Book a callback, and one of our specialists will happily assist.
Top questions about writing a Will
What is a Will and do I need one?
How can I make sure my Will is legally binding?
Why should I make a Will if I have no assets?
How can I change my Will?
Can I sign my Will electronically?